The new Champlain Bridge over the St. Lawrence River comprises 2044 m long west approach, a 528 m long cable-stayed section and 762 m long east approach. The Signature on the Saint-Lawrence Group (SSLC) was responsible for the design, build, financing, operation and maintenance of the bridge. As a partner of the Bridge Engineering Joint Venture (BEJV), SNC-Lavalin Vancouver Structural group is responsible for the design of total 33 W-shaped steel pier caps supporting the superstructures of the west and east approaches.
Each pier cap has overall dimensions of 51.2 m long x 11.4 m tall x 3.3 m wide and is weighted 400 tons. SNC-Lavalin Vancouver structural team performed advanced Three-Dimensional finite element analyses to analyze the structural behavior of these extraordinary type of steel structures and confirm the design adequacy. Each steel pier cap is composed of two inverted delta frames field connected after erection. During the construction, the design team optimized the design to overcome site constraints as well as fabrication and erection challenges. The design engineers also carried out field inspections to ascertain high standard qualities of the steel pier caps.
The innovative steel pier cap design provides a unique solution to match the demanding construction schedule and enhance the overall architectural appearance of the bridge with the factory-produced high-quality steel structures and shop – painted coating. This solution is considered the first of its kind in the world. 
The bridge was opened for traffic on July 1, 2019.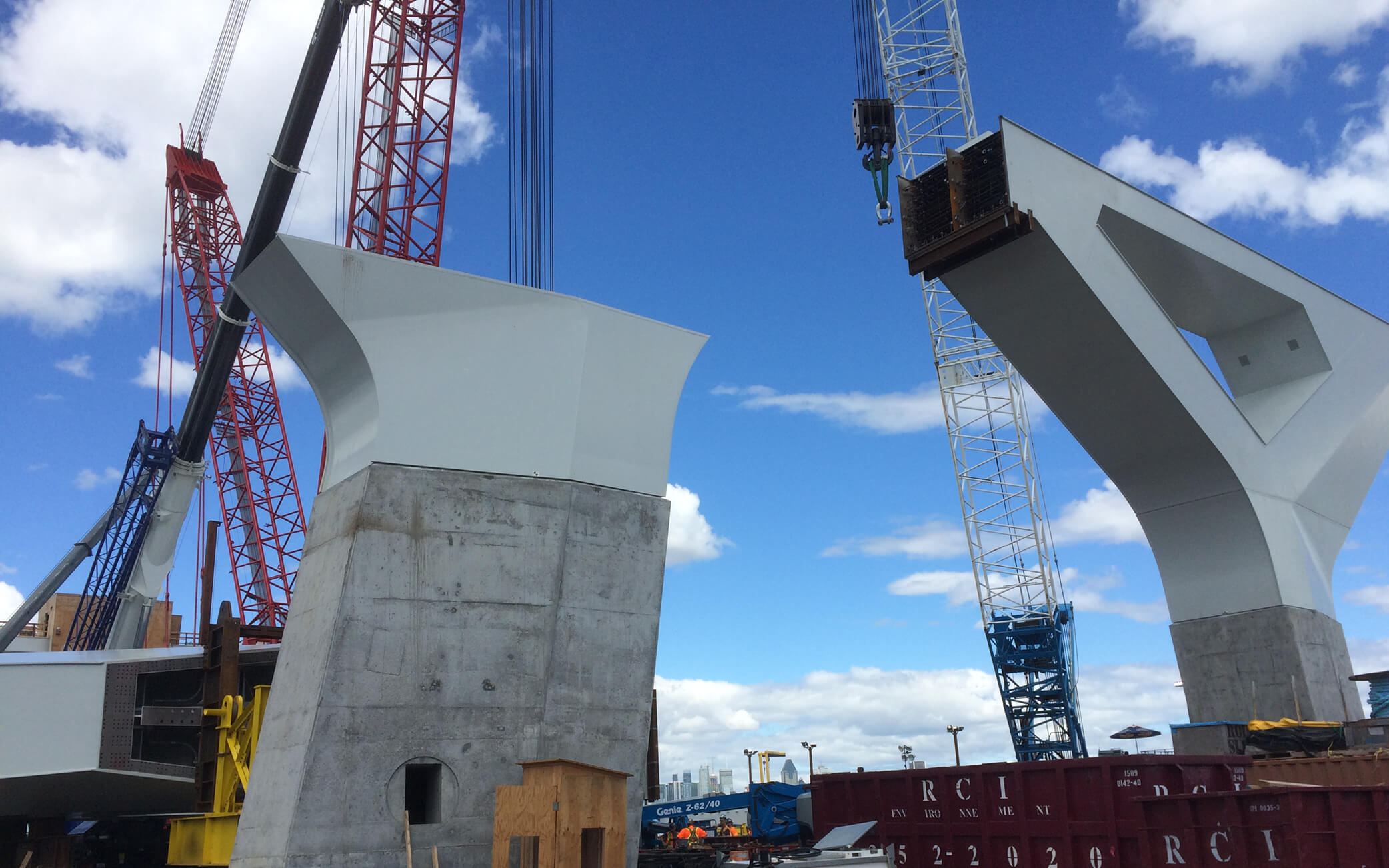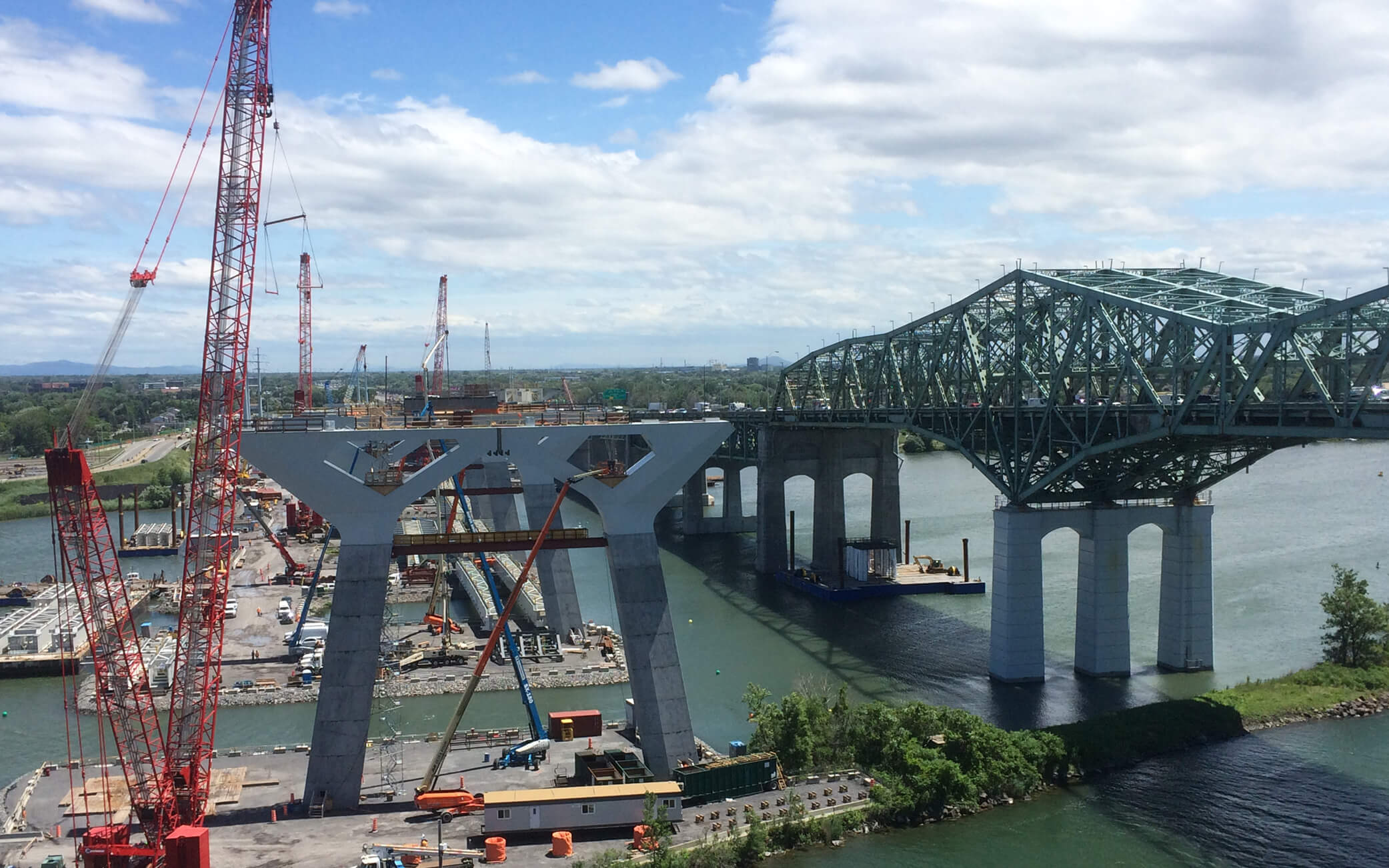 Service(s) Provided
Bridge Structural Engineering
Additional Team Members
TY Lin and IBT
Want to learn more?
Visit snclavalin.com
Subscribe to our mailing list!