Higher-than-anticipated growth in passenger volumes at Vancouver International Airport resulted in the need to expedite the transborder facility expansion and to provide additional aircraft parking capacity for Remote Stand Operations.
To facilitate the demolition of the current temporary holdroom structure and the construction of a new pier, at least ten aircraft stands had to be made available to support the ongoing Transborder flights.
This required the conversion of a portion of the existing long-term Jetset parking lot into a new aircraft apron, a major reconfiguration of the car rental agency lots, and the addition of two new taxiways to connect the new remote apron to the existing airfield, all within a two-year design and construction timeline.
The new East Apron VI development is able to accommodate up to ten aircraft classified as Aircraft Group Number IIIB (AGN IIIB) by Transport Canada (e.g. Boeing B737). With the relocation of McDonald Road and conversion of a major ditch to dual-culverts, the current East Apron VI was reconfigured to accommodate up to two AGN V aircraft (e.g. Boeing B777) and one AGN IV aircraft (e.g. Boeing B767).
The project was successfully completed in November 2019, within the two-year schedule and below the initial budget set during the preliminary design phase. Despite major changes and decisions still being made by the numerous airport stakeholders and customers during the design and construction phases and delays caused by the unpredictable Vancouver weather, the client was highly satisfied with the results in all capacities.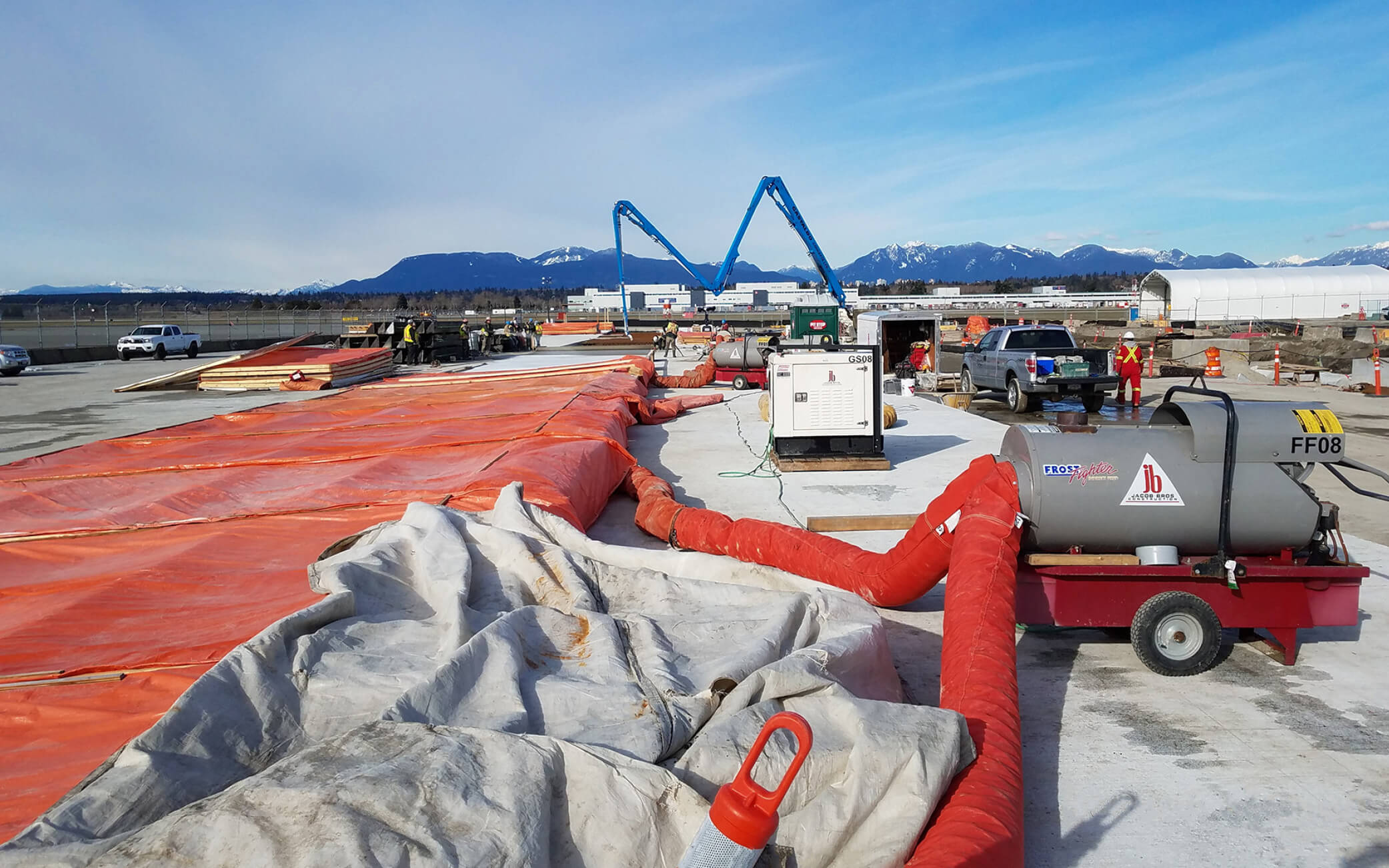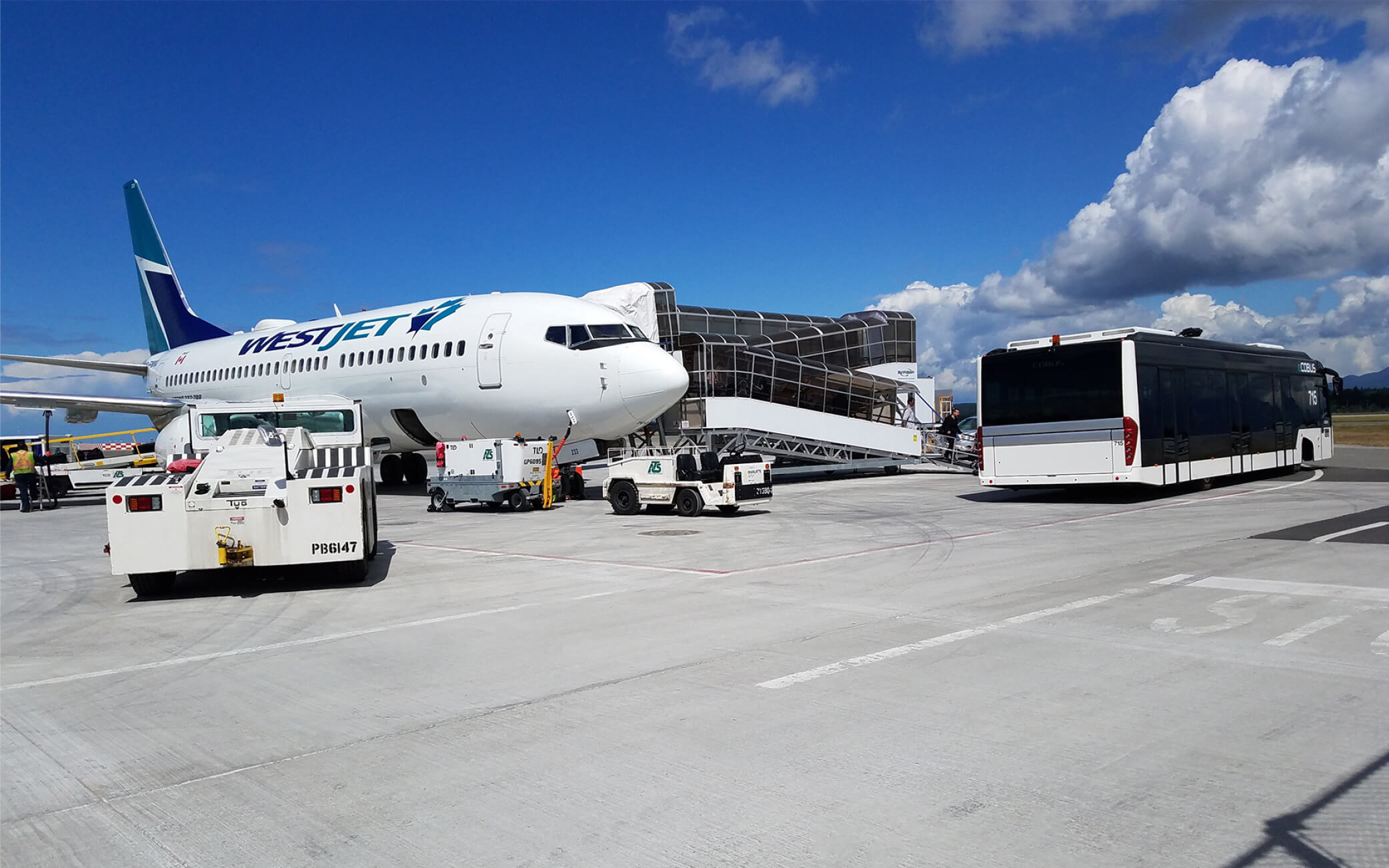 Service(s) Provided
• Feasibility and Conceptual Design
• Project Definition Report
• Detailed Engineering Design
• Coordination with cub-consultants
• Coordination with consultants of adjacent projects
• Construction Administration
Want to learn more?
Visit hatch.com
Subscribe to our mailing list!