The objective of the Wharf/Humboldt All Ages and Abilities (AAA) Bike Lanes project was to improve safety and reduce the risks of the most vulnerable road users along the corridor with complete street enhancements to encourage more cycling, walking, and transit trips.  A key component of the design was to maximize the retention of pay parking stalls and limit works to within the existing curb-to-curb road cross section, as the building offsets and pedestrian environment were largely established within the constrained corridor.
As Prime Consultant, Parsons delivered the project's objectives from the preliminary design stage through to construction, on time and within the project's $4.2 million budget. The project included implementation of two-way physically protected AAA bike lanes on Wharf Street between Pandora Avenue and Douglas Street, with the installation of advisory bike lanes along Humboldt Street between Douglas and Vancouver Streets within the downtown core. In addition to installation of the cycling infrastructure, the corridor underwent renovations to traffic signals, intersections, pedestrian and transit environments with installation of enhanced crosswalks that utilize stainless steel tactile warning surface indicators (TWSIs) at approaches to crosswalks. The project included installation of transit shelters, bike racks, street furniture, a ping pong table, and street trees within two distinct aesthetically appealing pedestrian plaza areas. The project also included installation of a pedestrian scramble crossing at the intersection of Wharf and Government Streets.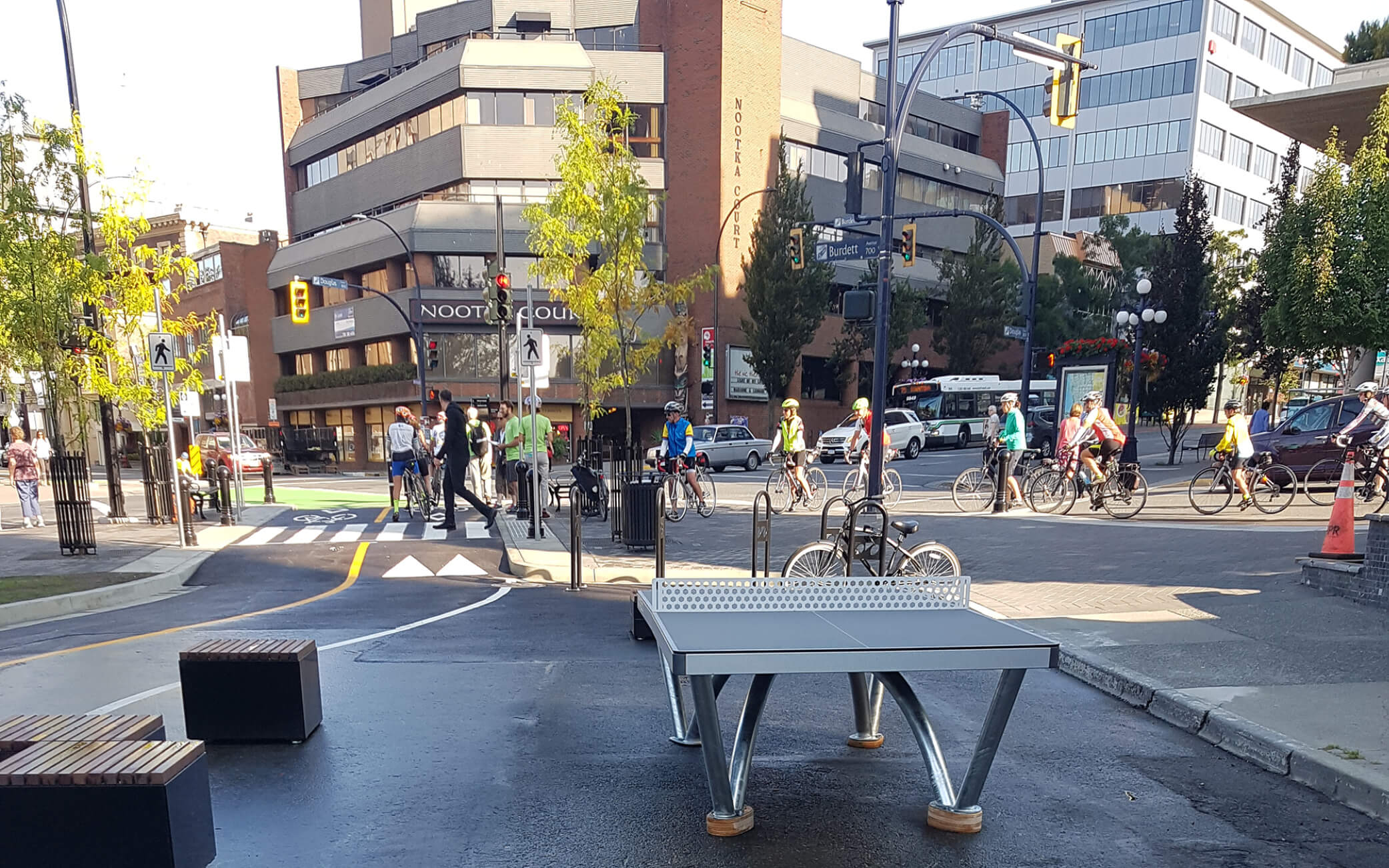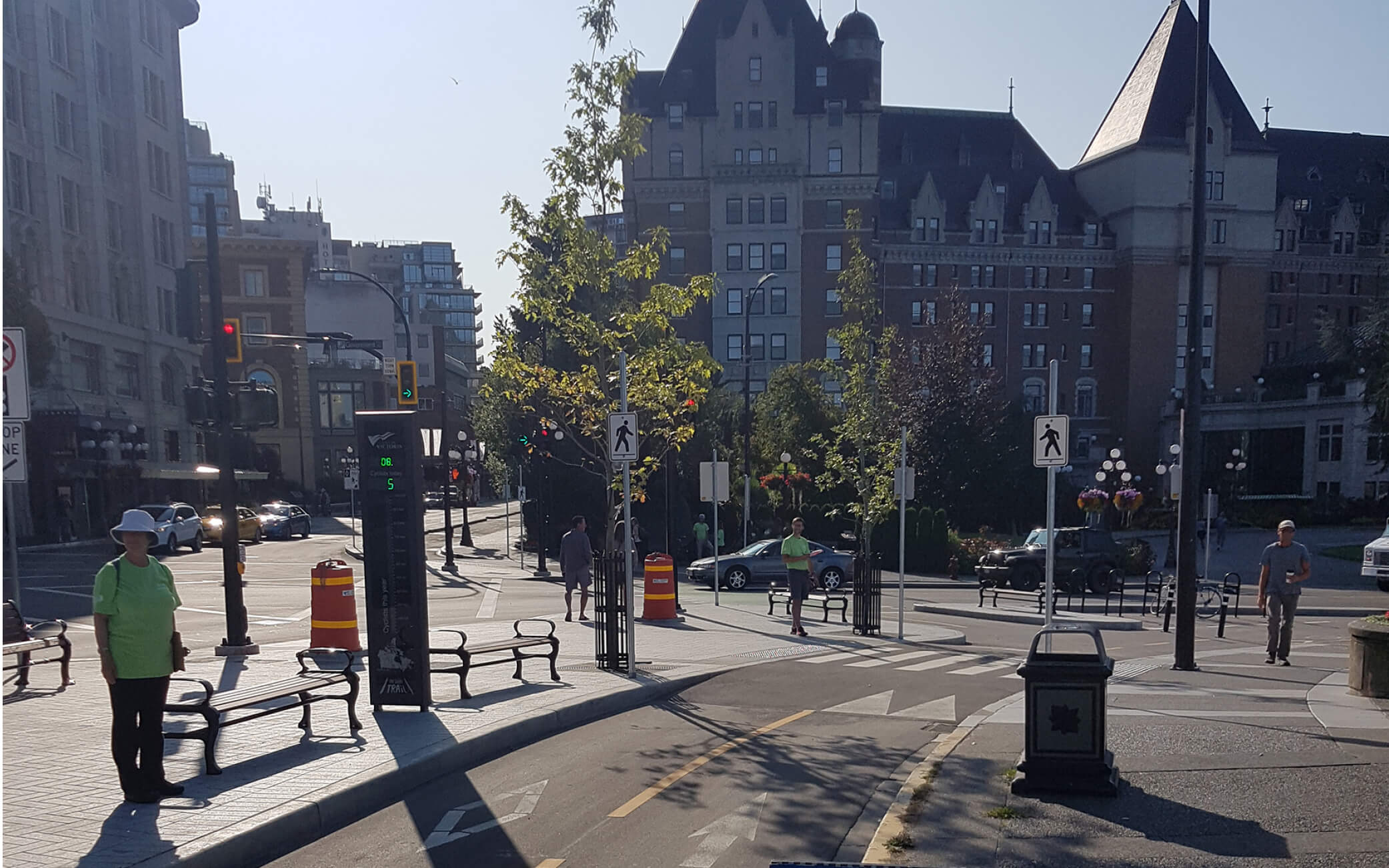 Service(s) Provided
Design and Construction Services
Additional Team Members
PBX Engineering Ltd.
Lombard North Group Ltd.
Want to learn more?
Visit parsons.com
Subscribe to our mailing list!