In 2015, Blackbird Infrastructure 407 General Partnership signed a $1.2 billion contract with Infrastructure Ontario to design, build, finance, and maintain the Highway 407 East Phase 2 Project. The project extends Highway 407 to the east approximately 22 kilometres, from Harmony Road in Oshawa to Highway 35/115 in Clarington, and includes construction of the new 10-kilometre Highway 418, which links Highway 407 to Highway 401.
Due to the aggressive design and construction schedule, the project was delivered in two phases: Phase 2A opened to traffic in January 2018, and Phase 2B opened to traffic in December 2019. Blackbird Constructors, a joint venture of Ferrovial Agroman Canada and Dufferin Construction, retained a Klohn Crippen Berger Ltd. (KCB)-led team: KCB for design management, structural design, and construction services; Urban Systems Ltd. for highway design and traffic staging; Great Northern Electrical Consultants for electrical lighting, traffic signal, toll and ITS infrastructure design; and The Ainley Group, who performed the drainage design for both phases of the project.
The contractor and design team collaborated to form a design-build team, allowing the designers to benefit from the contractor's construction experience, and the contractor to benefit from the innovative ideas generated by the designers. The collaborative approach allowed the design-build team to deliver the project in an efficient and cost-effective manner. Both phases of the project opened to traffic on schedule, making the Highway 407 East Phase 2 project the first design, build, finance, and maintain project in Ontario to be completed on schedule.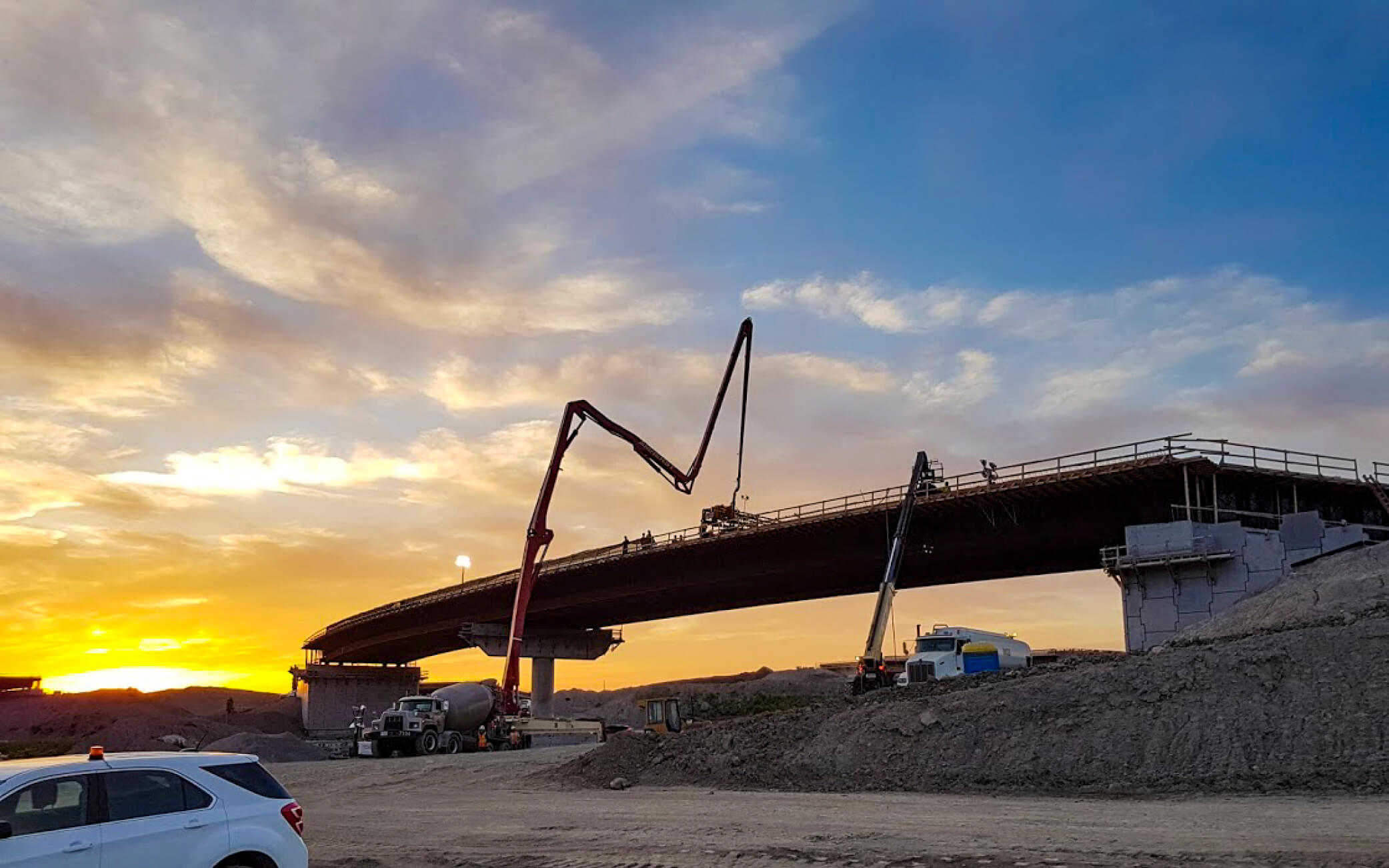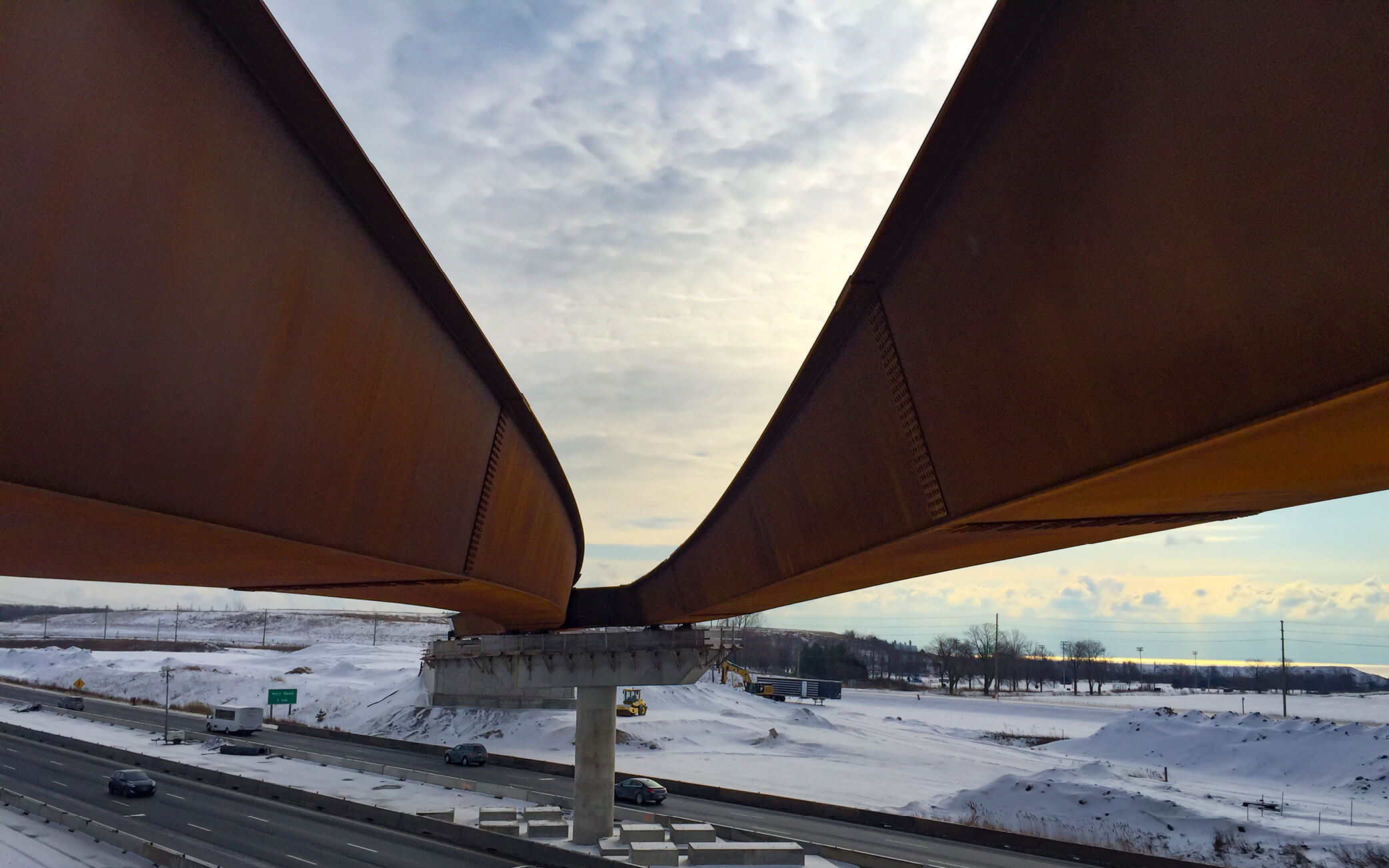 Service(s) Provided
Design, build, finance, and maintain.
Want to learn more?
Visit klohn.com
Subscribe to our mailing list!