From complex structural design to being Canada's first dual platform transit station, the Commercial-Broadway upgrade project represented a number of engineering firsts for TransLink and a significant investment in Metro Vancouver's busiest transit hub.
The general objective of the project was to improve circulation at the station through the addition of an outboard platform on the east side of the Broadway Station, tying into a passerelle spanning Broadway and the retail north of Broadway, to ultimately connect into a widened bridge over the Grandview cut, leading to the Commercial Station. Designs of structure for carrying pedestrian traffic include:
Bridge between the two stations.
A new passerelle over Broadway from the new outboard platform.
A new passerelle over the existing retail space, occupied by Shoppers Drug Mart, connected to the new passerelle over Broadway.
AECOM was commissioned by TransLink to develop and advanced schematic designdocument which improves passenger flow and wayfinding; unite the Commercial and Broadway stations through a bold landmark design; and develop seamless interface between the station and adjacent neighborhood. AECOM provided a full suite of design services. The range of primary services included architecture, structural, mechanical, civil, and electrical engineering design. In addition, AECOM provided urban design, landscape architecture, signage, vertical transportation, pedestrian modelling, code review, and constructability expertise to complement the project.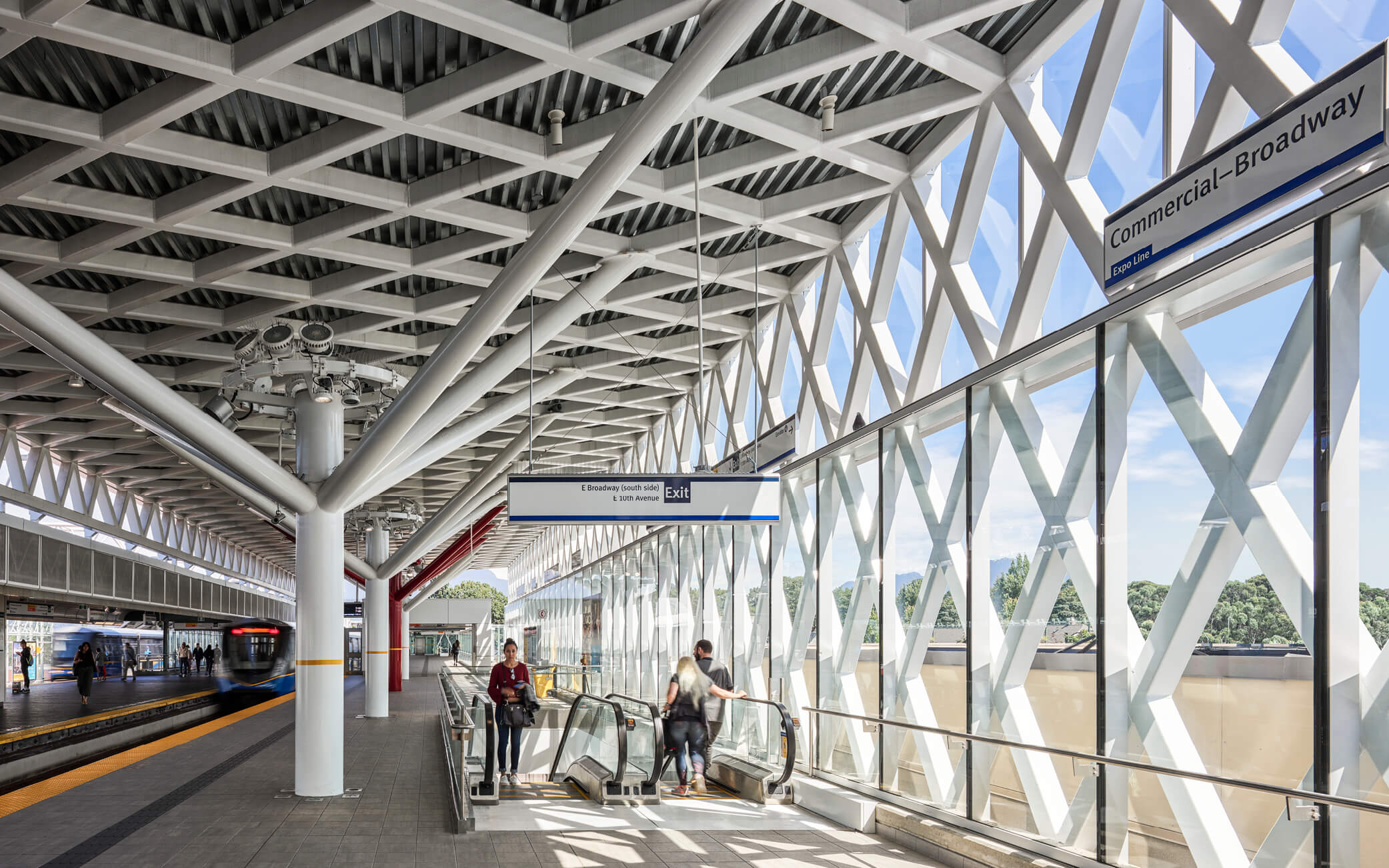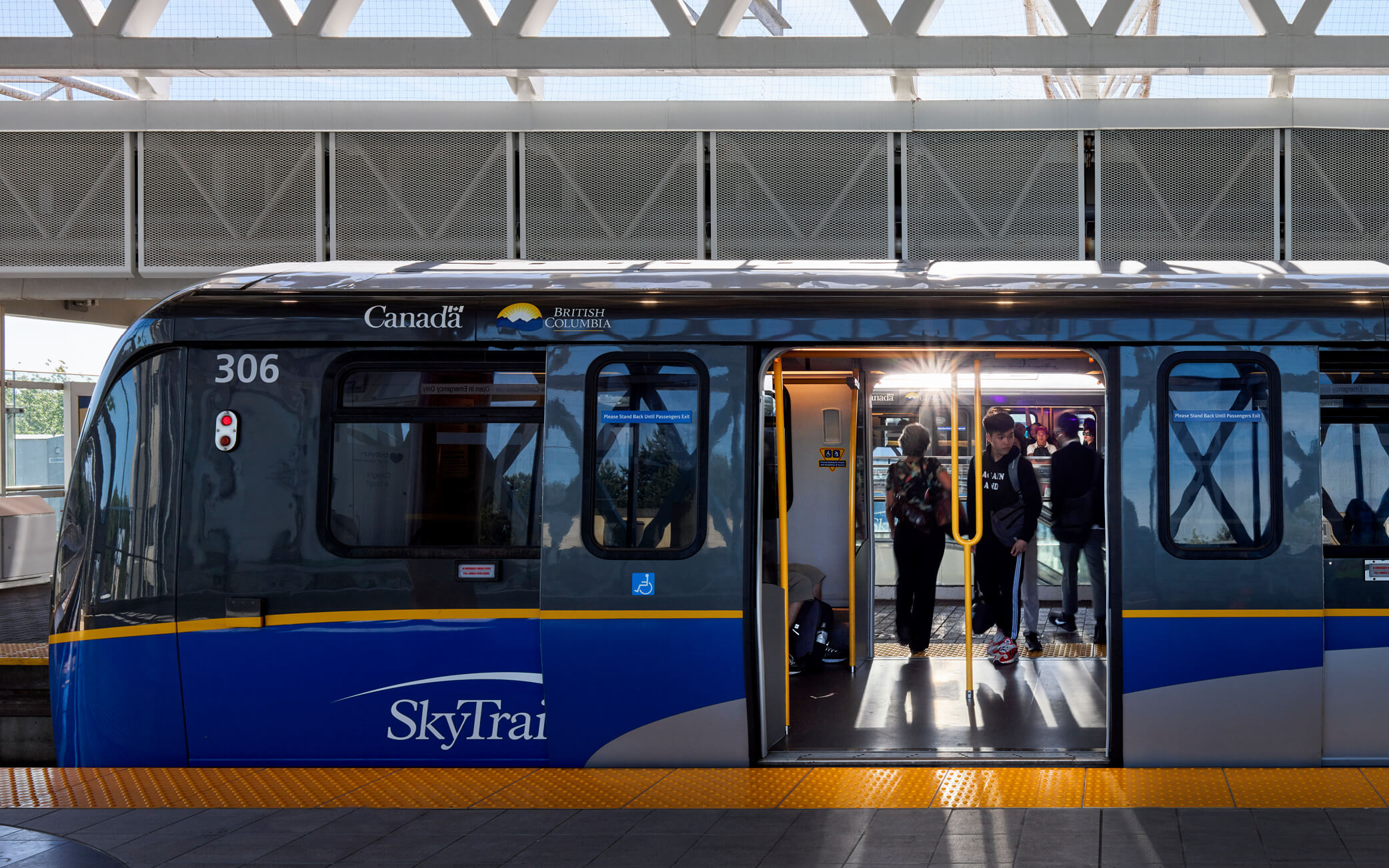 Service(s) Provided
Architecture, structural, mechanical, civil, and electrical engineering design
Want to learn more?
Visit aecom.com
Subscribe to our mailing list!