By the new millennium, the size of modern shipping vessels was only increasing, and the 151ft (46m) clearance height of the Bayonne Bridge became a significant bottleneck to access for the busiest port district on the Eastern Seaboard. The bridge, constructed in 1931, spans the Kill Van Kull strait connecting Staten Island, New York, with Bayonne, New Jersey.
To preserve the bridge's historic steel arch, the Port Authority of New York and New Jersey chose to reconstruct the deck 64ft (19.5m) higher instead of replacing the bridge. Keeping the bridge open to traffic throughout the project complicated this engineering challenge.
The client – a joint venture (JV) between Skanska Koch and Kiewit – brought McElhanney aboard to structurally peer-review and sign off on two overhead launching gantries. These were used to concurrently erect precast concrete segments that form the new approach spans on each side of the main arch. McElhanney's scope expanded, with the team assuming responsibility for the engineering of the gantry operations. This included staged construction analysis, producing almost 3,000 work plan drawings, designing hurricane wind securement for the gantries, and figuring out how to move these machines across the roadway within a 72-hour traffic closure.
Demolition of the old deck in June 2017 marked a milestone after which the strait has been fully navigable by the largest shipping vessels in the world. The higher deck was completed in February 2019, and all lanes reopened to traffic – concluding the chapter that brought this historic structure into the modern age.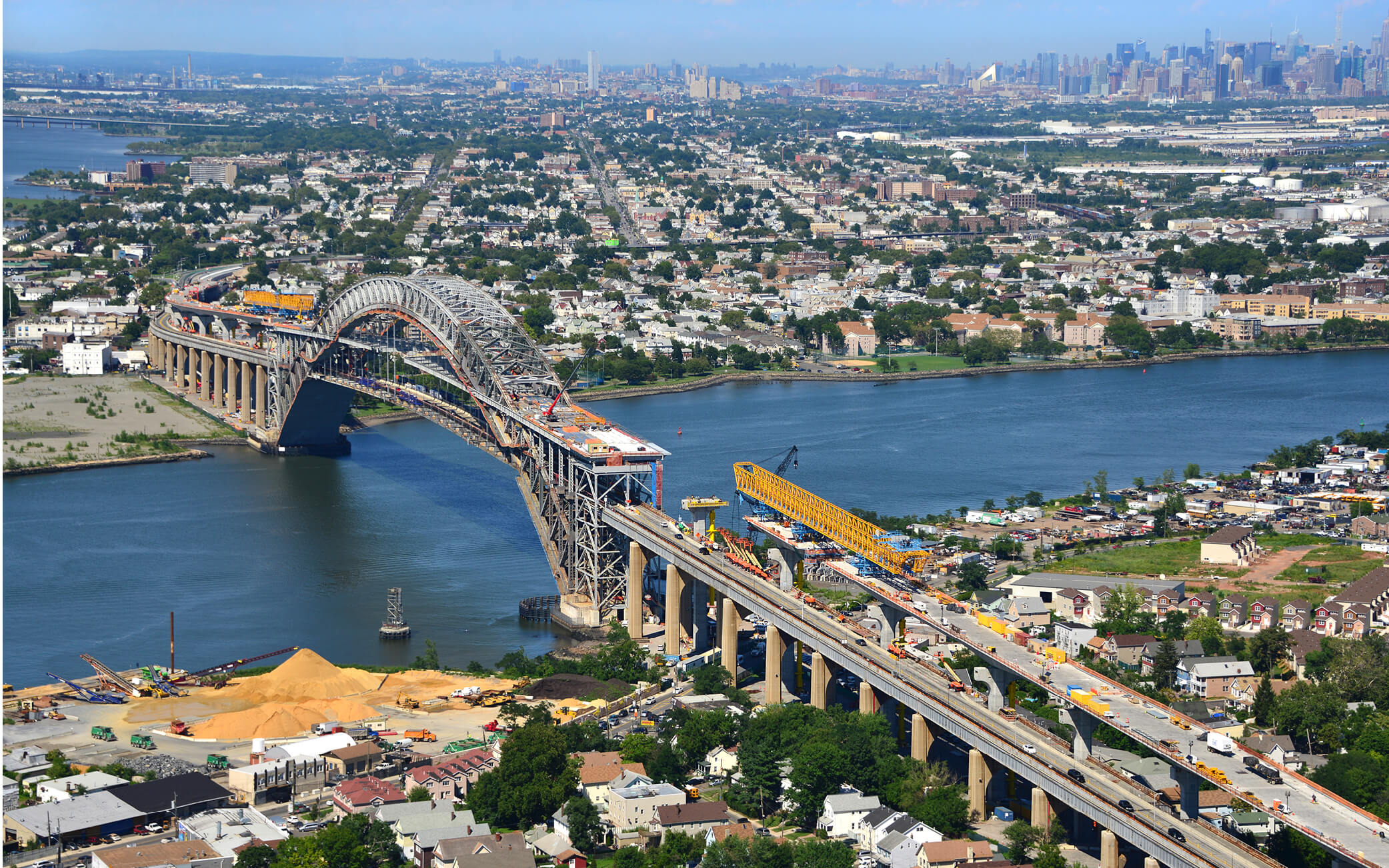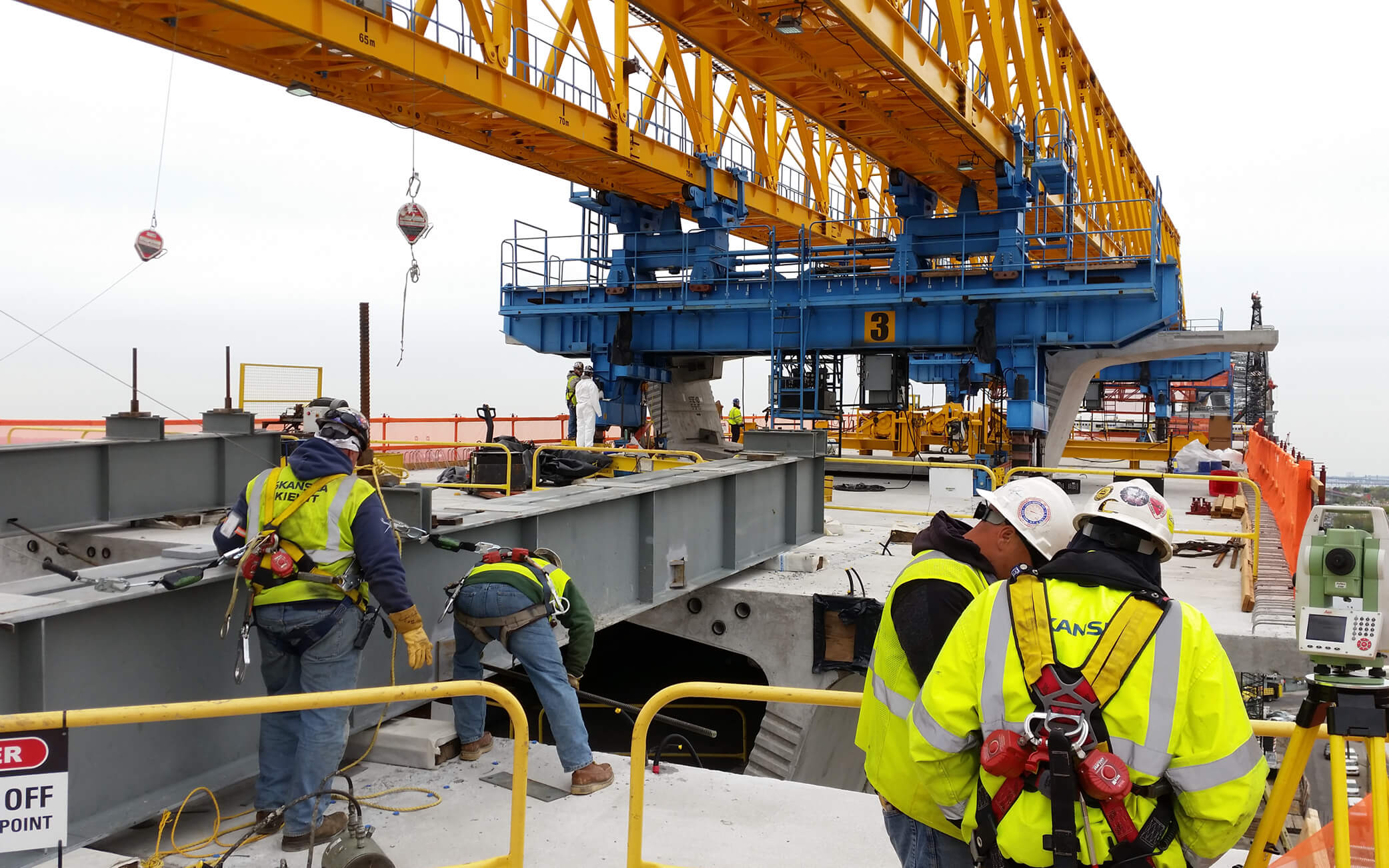 Service(s) Provided
Construction Engineering – Launching Gantry Operations
Additional Team Members
(Prime Consultant) Skanska-Koch Kiewit Joint Venture
HDR
WSP
Finley Engineering Group
Handan China Railway Company (HCR)
Want to learn more?
Visit mcelhanney.com
Subscribe to our mailing list!