A rockslide in 2014 caused the flooding of the Fisherman's Trail network, and overtopping of Twin Bridge further upstream. Due to safety concerns, this section of the popular trail had to be closed, and the bridge removed –  disrupting local trail users, including hikers, bikers, and horseback riders alike. The Twin Bridge and Fisherman's Trail also provided vehicle access to water infrastructure located on the north side of Canyon Creek, near the end of Riverside Drive. The closure also meant that maintenance operations could not be carried out for the isolated water infrastructure.
Associated Engineering worked with Metro Vancouver to prepare a design to re-establish the Fisherman's Trail network. The final design included two bridges – an elegant 73 metre suspension bridge for motor-less users, replacing the original Twin Bridge; and a robust 29 metre vehicle bridge across Canyon Creek to provide vehicle access to the stranded water infrastructure.
Associated Engineering's innovative design approach using field splices and shop-fabricated bridge elements avoided the need to clear trees in the area used for construction staging, thus minimizing environmental impact and resulting in a cost-effective design solution. Care was taken to ensure as small an environmental and carbon footprint as possible, while ensuring constructability within the constraints and challenges of the steep and rocky ravine.  Both bridges blend in nicely with the surrounding environment through the use of timber components. As a result, the Seymour River Suspension bridge has become a key attraction for visitors of the Lower Seymour Conservation Reserve.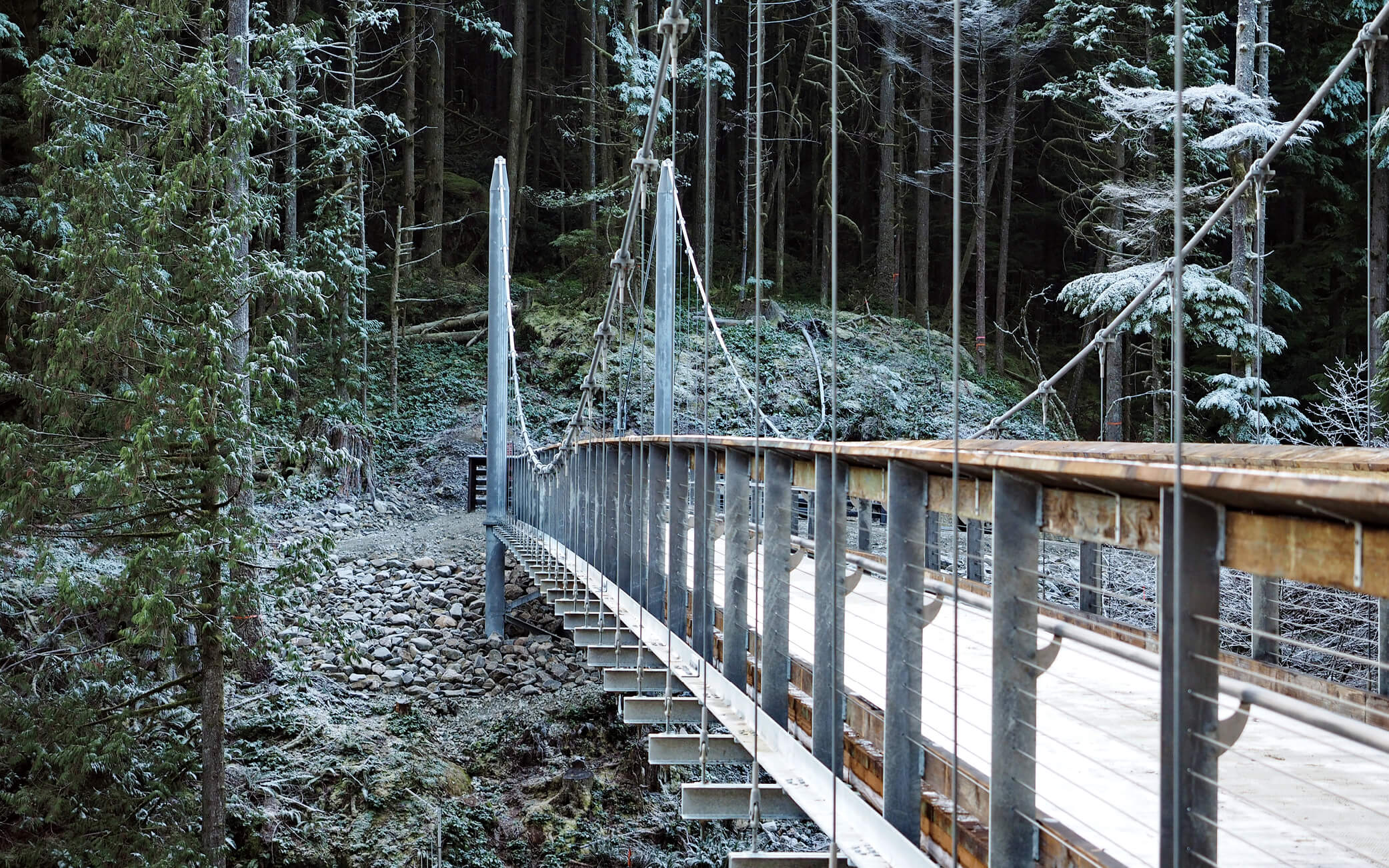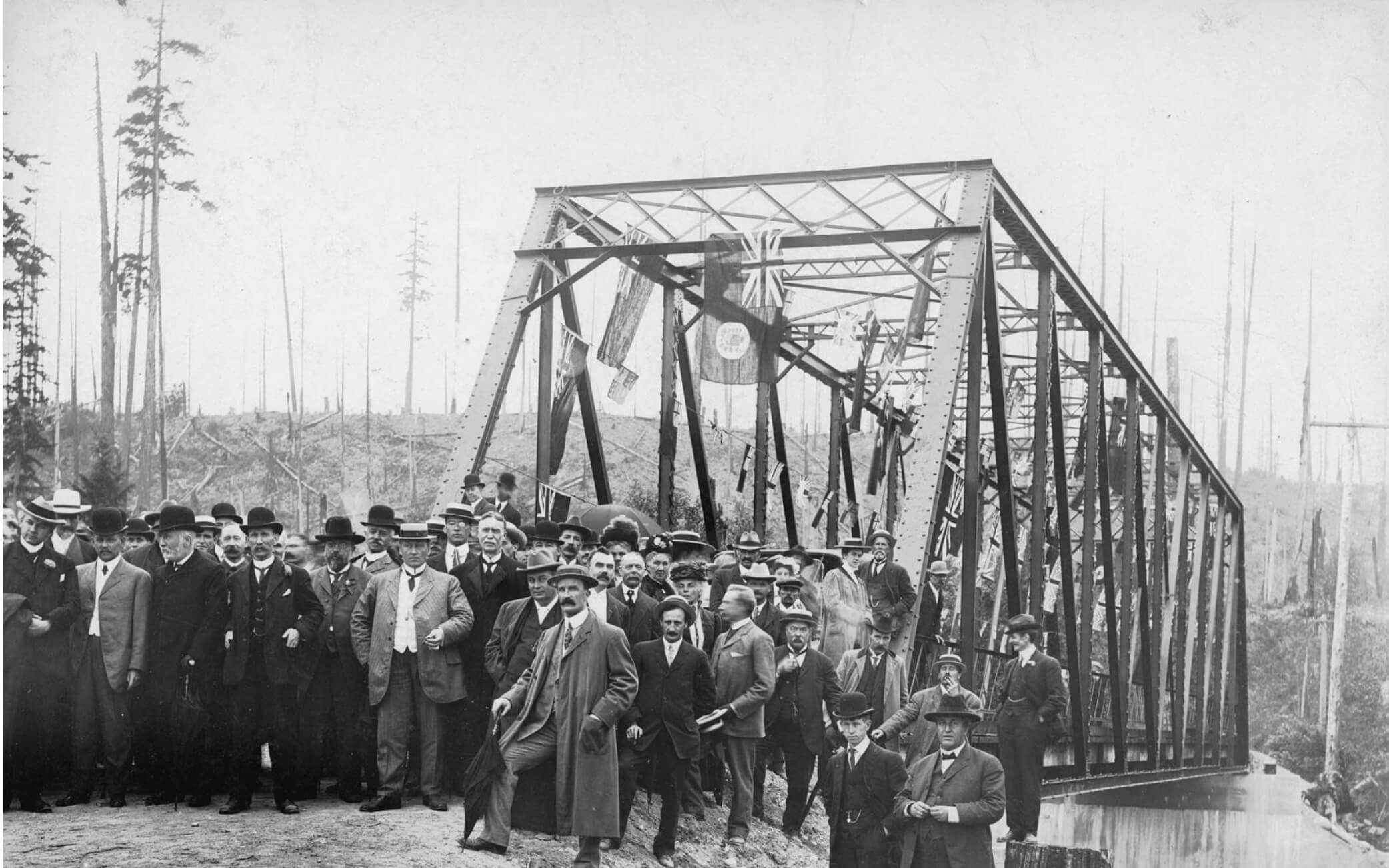 Service(s) Provided
Design and construction engineering services for a 73 metre suspension bridge and a 29 metre vehicle bridge.
Additional Team Members
Thurber Engineering (Geotechnical Engineer), Sartori Environmental (Environmental Consultant), Surespan Construction Ltd. (General Contractor)
Want to learn more?
Visit ae.ca
Subscribe to our mailing list!