Fast + Epp was invited by Lubor Trubka Associates Architects to lead the structural design on the innovative and community-focused Tsleil-Waututh Administration and Health Centre in North Vancouver, BC.
The architect developed a captivating wave-like roof design and challenged Fast + Epp to provide a main gathering space free of vertical supports, was aesthetically pleasing, and could maximize the sunlight entering the building. Finally, there was desire from the client to use wood for the structures as the material held high cultural value for the Tsleil-Waututh Nation.
Understanding that the roof was a philosophical expression for the First Nation, Fast + Epp created three bays that were both unique and united throughout the building – each block consisting of rippling, stepped composite wood trusses. The unconventional pursuit of a composite truss design allowed for the roof structure to be exposed while maximizing daylight into the building by eliminating diagonal truss elements. Meanwhile, each bay consisted of a mass timber roof and floor panels, supported by glulam post and beam framing, with its own roof made of 110' long glulam trusses.
Working closely with the consultant team, contractor, and client, Fast + Epp created solutions that not only met design and cost challenges but may also set the bar for other challenging building projects to come. In turn, the remarkable structure offers the Tsleil-Waututh people bright and open spaces for their needs as the community grows.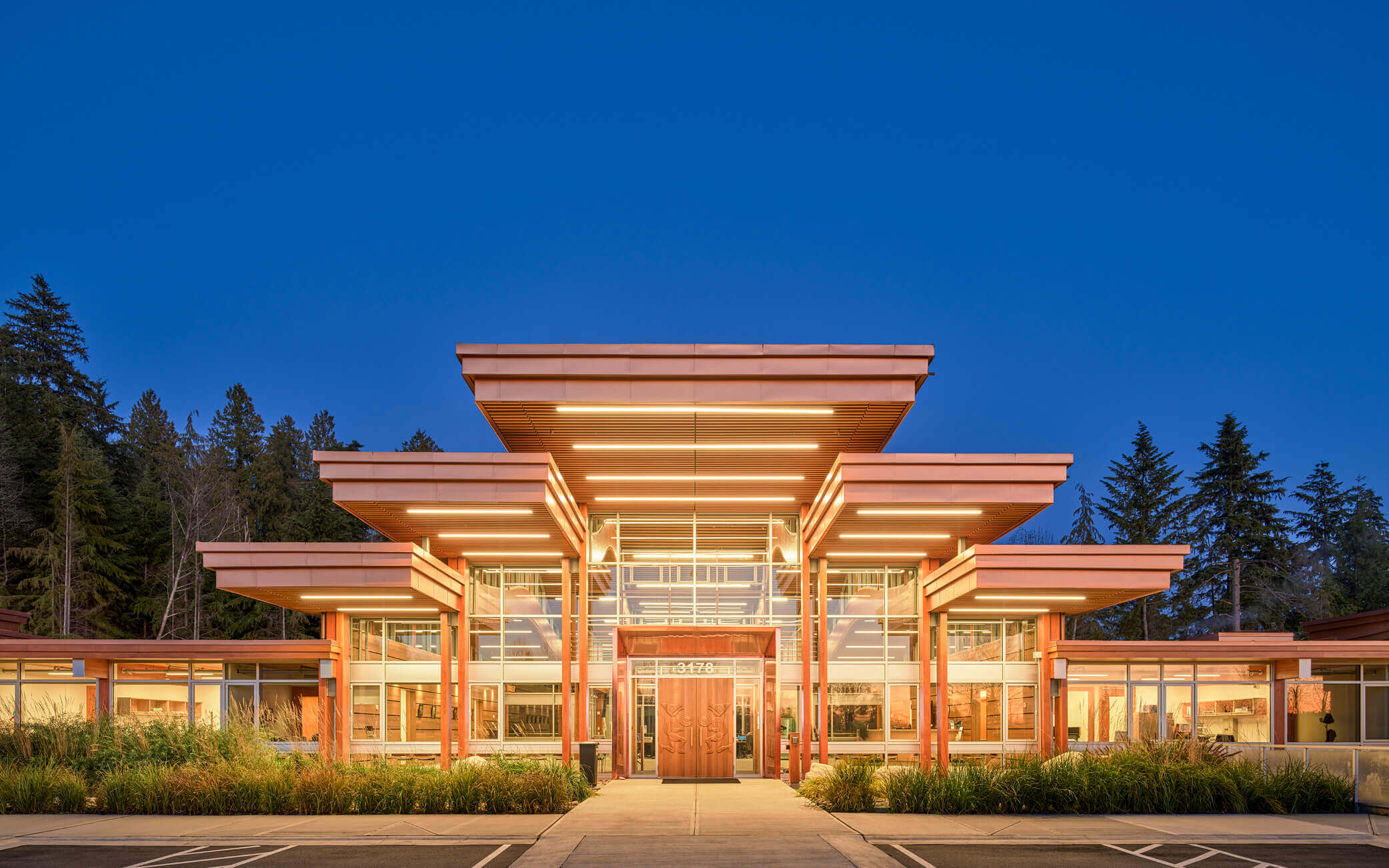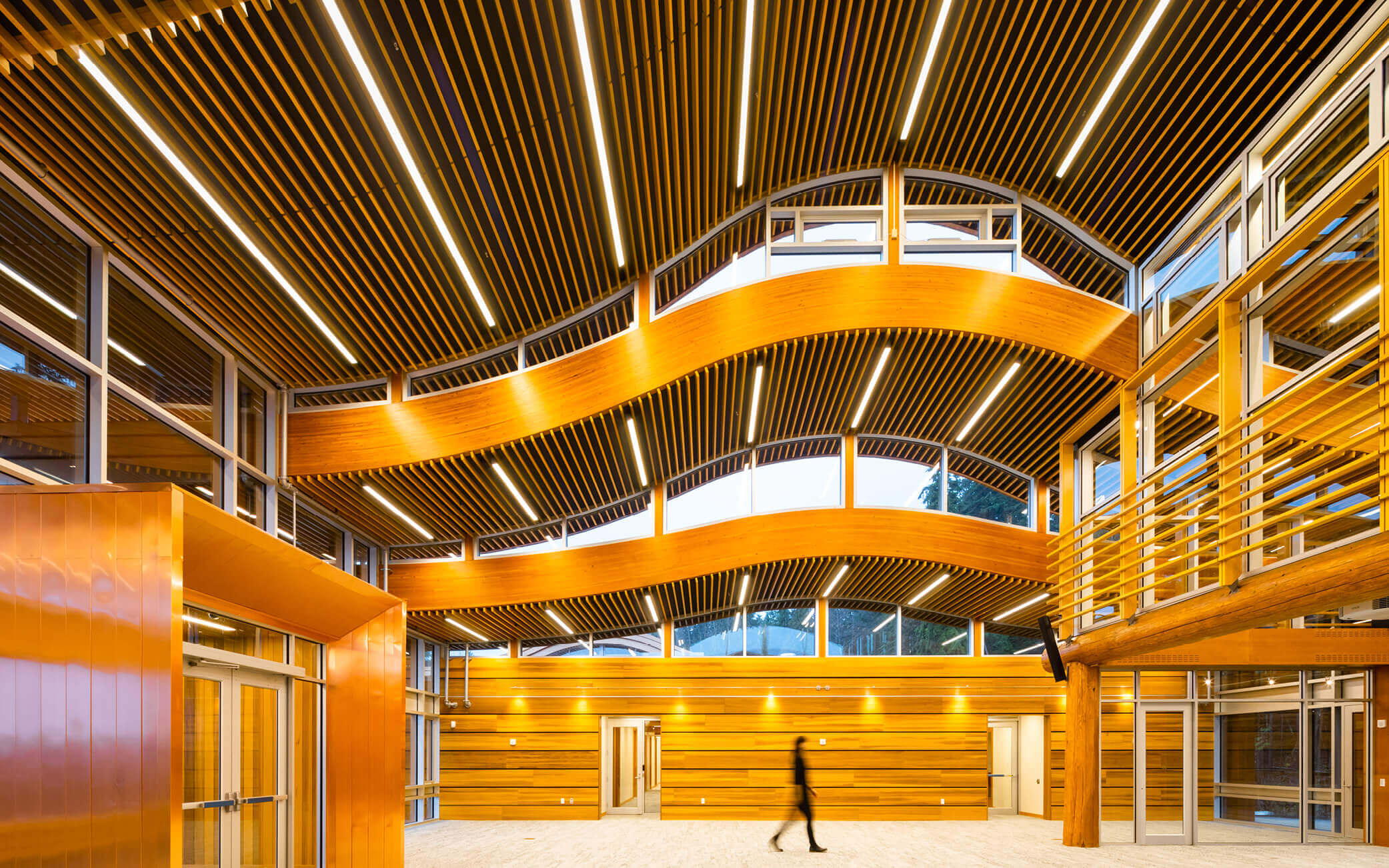 Service(s) Provided
Structural Engineering
Additional Team Members
Prime Consultant/Architect
Lubor Trubka Associates Architects
Construction Manager
Syncra Construction
Glulam Supplier
Structurlam
Mass Timber Installation
BC Passive House
Want to learn more?
Visit fastepp.com
Subscribe to our mailing list!