The new SE3P building at Simon Fraser University welcomed its first students in September 2019. This modern and distinctive facility was purpose- built to house Western Canada's first accredited undergraduate sustainable energy engineering program, and is a stunning new landmark in Surrey's City Centre. The  motivated team achieved a "fast-track miracle", delivering the design within an extremely tight schedule to secure $90 million in government funding, without which the building and the program would not have been possible.
The five-storey, 20,458 square metre LEED Gold targeted building has a stunning façade that features 700 prefabricated precast panels and 1,700 square metres of reflective glass. The structure is organized around a four-storey central atrium with a sweeping staircase and a glazed entrance façade, and contains teaching and research labs, collaboration and study spaces, offices, recreational rooms, lounge spaces, student services, and a 400- seat lecture hall.
Morrison Hershfield and WSP resolved complex envelope and structural challenges to achieve an architecturally stunning, high-performance building. Measures were taken to ensure that the efficiency of the building envelope was not compromised by the custom façade, with particular attention to critical transitions and interfaces. Energy modeling was undertaken to ensure that the building envelope was LEED Gold and code compliant.
Other engineering highlights include:
Bridges spanning width of atrium.
Bespoke S-curve atrium skylights.
Low vibration floors.
Curved sawtooth roof with repeating clerestory glazing.
This magnificent building is now home to future engineers who will design smarter communities and clean energy solutions, and one day change the world.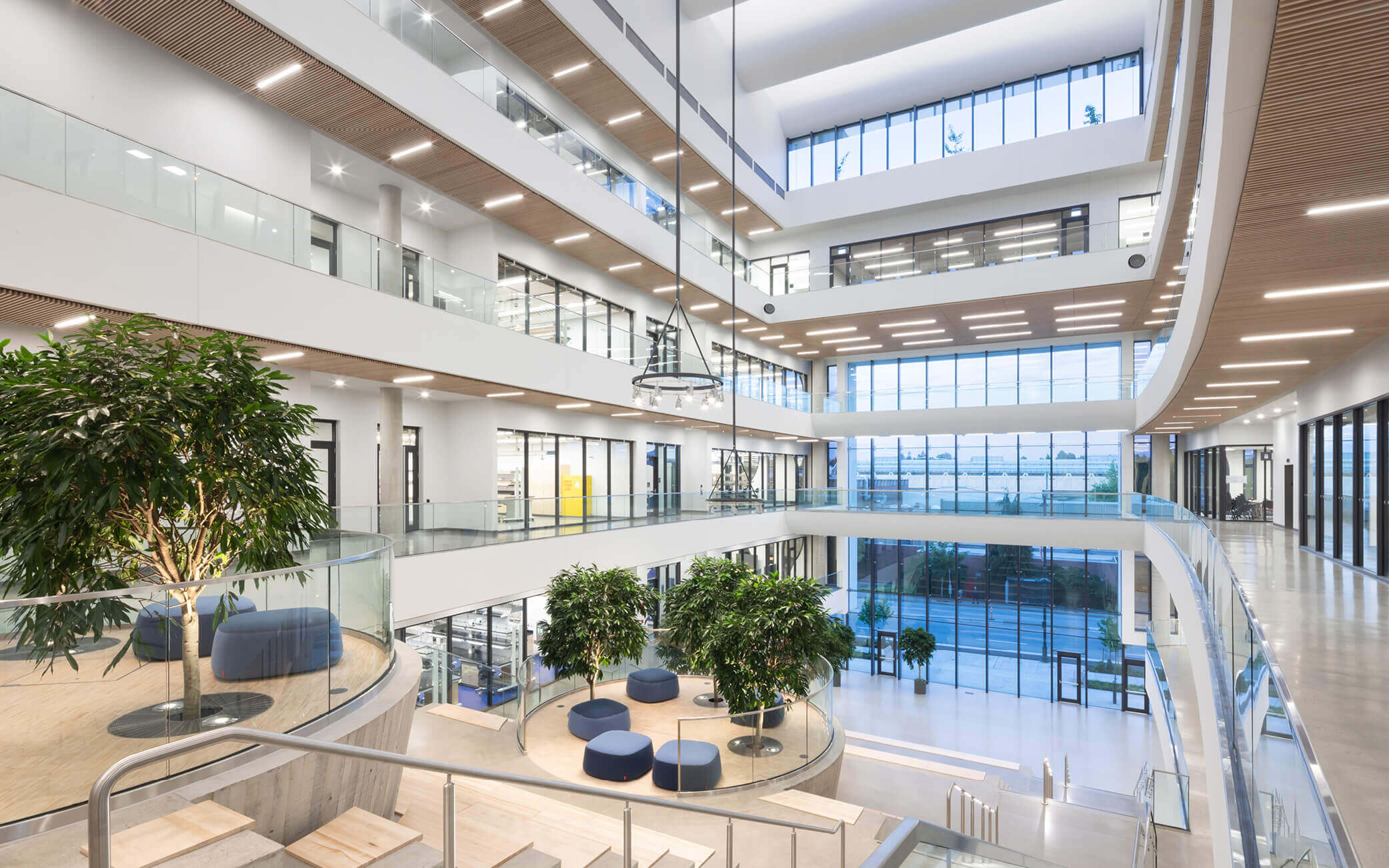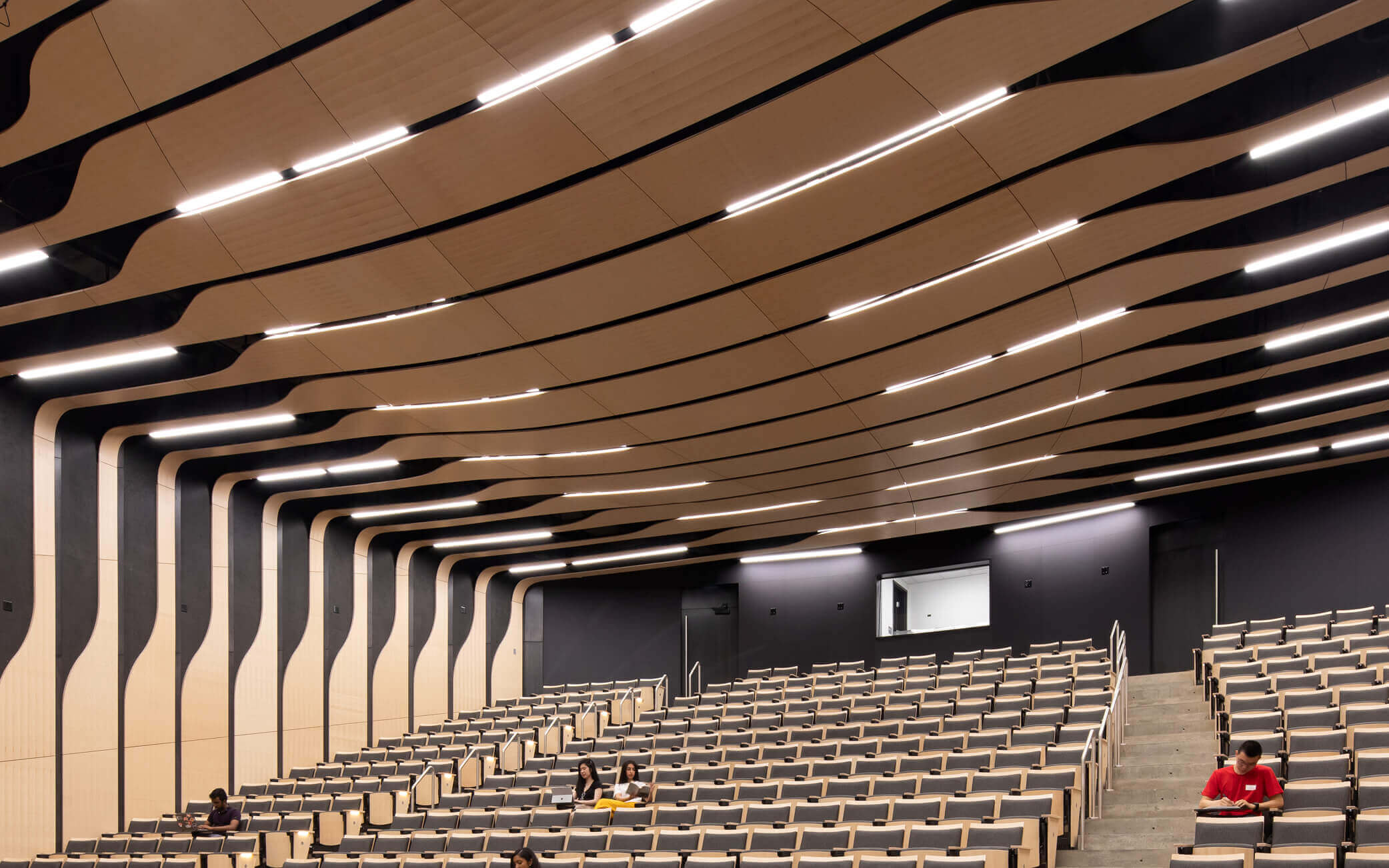 Service(s) Provided
WSP – Structural Engineering & Security Consulting
Morrison Hershfield – Building Envelope & Energy Modeling
Additional Team Members
Architect – Revery Architecture
Mechanical Engineer – AME Group
Electrical Engineer – AES Engineering
Contractor – Bird
Want to learn more?
Visit wsp.com or morrisonhershfield.com
Subscribe to our mailing list!